Anyone remember that song? The Carpenters. She had a golden voice...
The beginning of a new week...no menu (sorry really falling down on the job here..trying to RE figure out how and what we eat and at the same time save money, so we are eating out of the freezer and cupboards again......yep there really is that much in our huge deep chest freezer)
Weather for this week will force me to stay inside..rain ALL week. Today being the best day of the week!!
No work on the outside this week!! At least until Friday and then again it will be so wet probably can't work outside. My only hope is the grass isn't knee deep by the time it can be cut!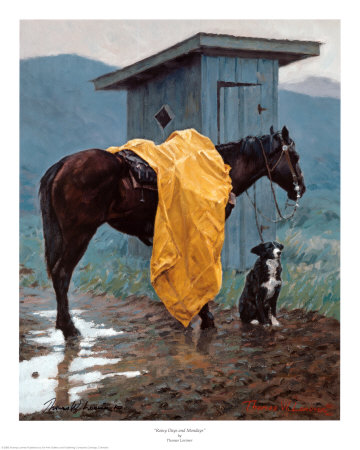 I am eager to plant tomatoes and peppers and eggplant, squash and beans....and then in another month or two start cabbages and broccoli and other Cole crops for the fall. But I have to be patient and hope the weather co-operates. I am considering putting some of the cabbages, etc, in pots this year and see how that works. Mind you....since I keep think of moving...the garden is smaller then usual...sometimes only small patches of things....I just can't stay out of the dirt...
Some have asked to me, why if we want to move, am I planting a garden....won't I lose it if we move?
To that I say, it will be a welcome in gift to the new owners if (and when) we move...and maybe an incentive for them to keep a garden going. They might even want to keep the chickens we have. But that we'll have to see about, because I am, at the very least, sort of attached to our rooster....and I wouldn't want to separate him from his girls...
So today, we venture out in the drizzle and wet, to do some errands, so we can plan on socking in for the next two (bad) rainy days...
See you later,
Janie
NOTE-"borrowed" pictures from Google...